Experience more focus with Momentum Plus.
Your digital space that gets you centered, inspired, and focused for the day ahead.
"

The photos are absolutely stunning, which catches your attention. The reason that's important is each day it will prompt you to type an answer for, 'What is your focus for Today?' Then it will display that every time you open a New Tab. If I open a Tab to do something unimportant, trivial or just that is a pure distraction, I'll be like, 'Oh yeah, I should really get back to that'.

"

Tim Ferriss
"

I was trying to become more productive and found that my browser kept distracting me all the time... I wanted something that could help me focus, stay calm and achieve what I wanted. When I found Momentum, I immediately fell in love with it. Its simplicity and minimalist style is key for me. I love how you integrated mantras without bloating the interface! Momentum just does what it should do. Your feature additions (like World Clocks) always add extra usability. I am a happy paying Plus customer.

"

Florian W., Memory Coach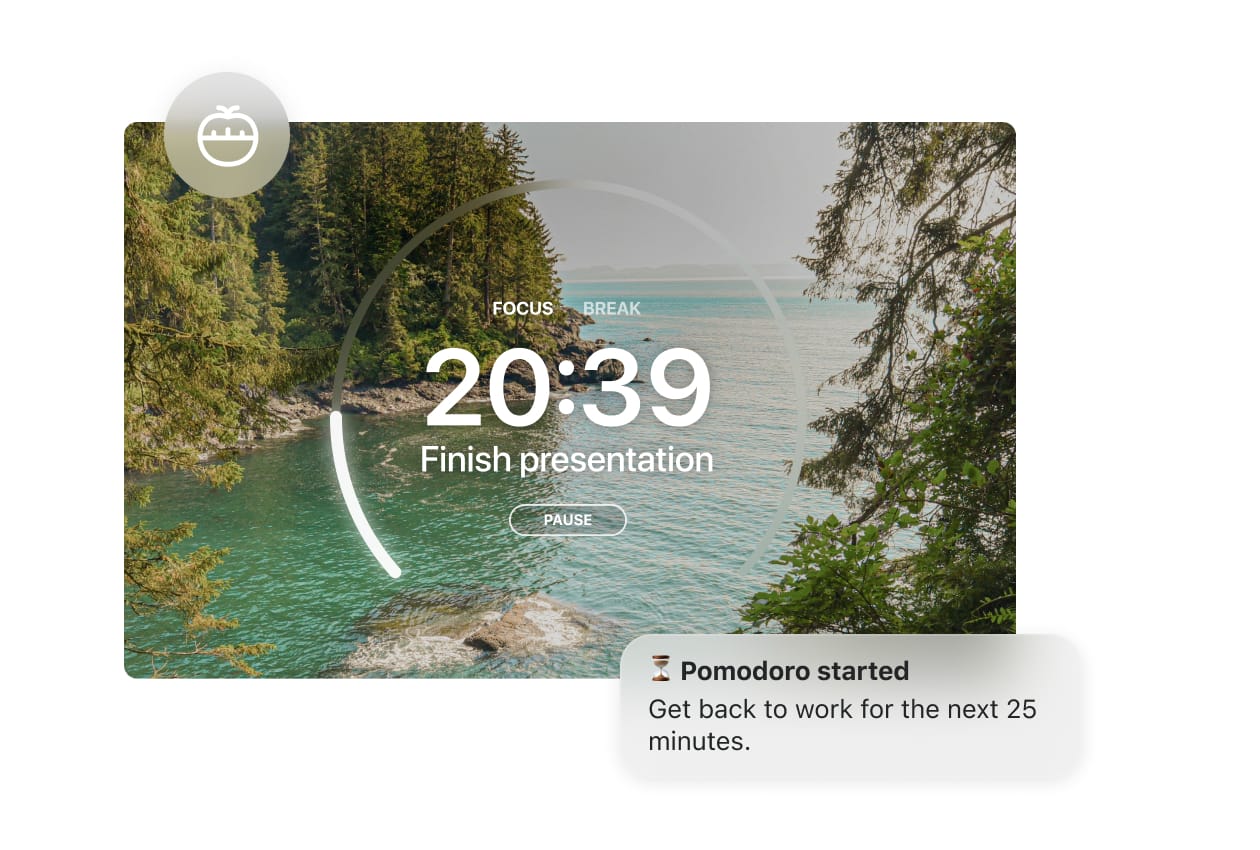 Pomodoro
Sustain your flow state all day.
Get into your flow state daily by monotasking in customized time intervals. Customize and add in break reminders to fit the needs of your brain.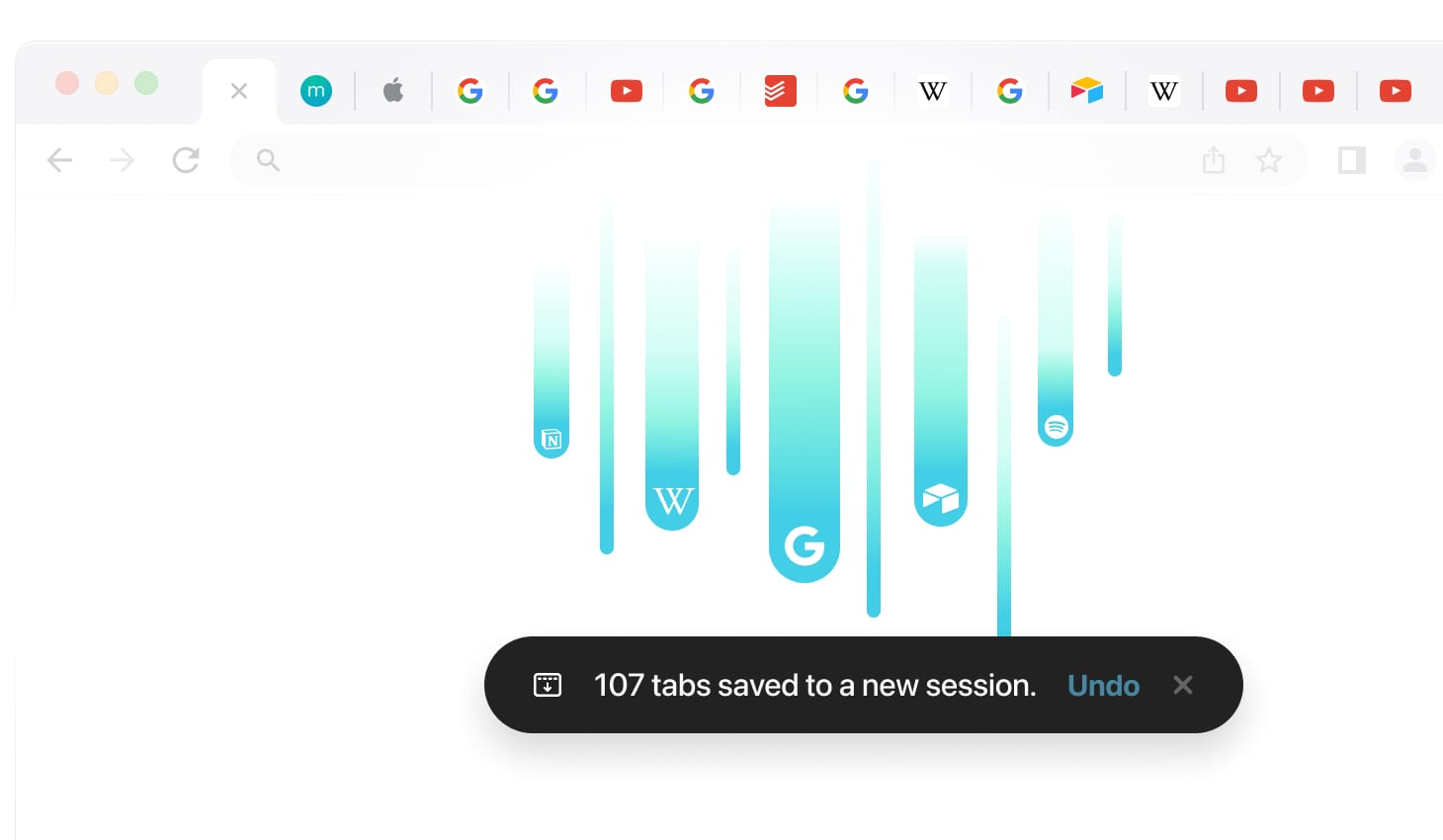 Tab Stash
Vacuum your 107 tabs.
Multitasking isn't great for getting focused. Your browser is no exception. Stash your tabs in one click, and revisit them later.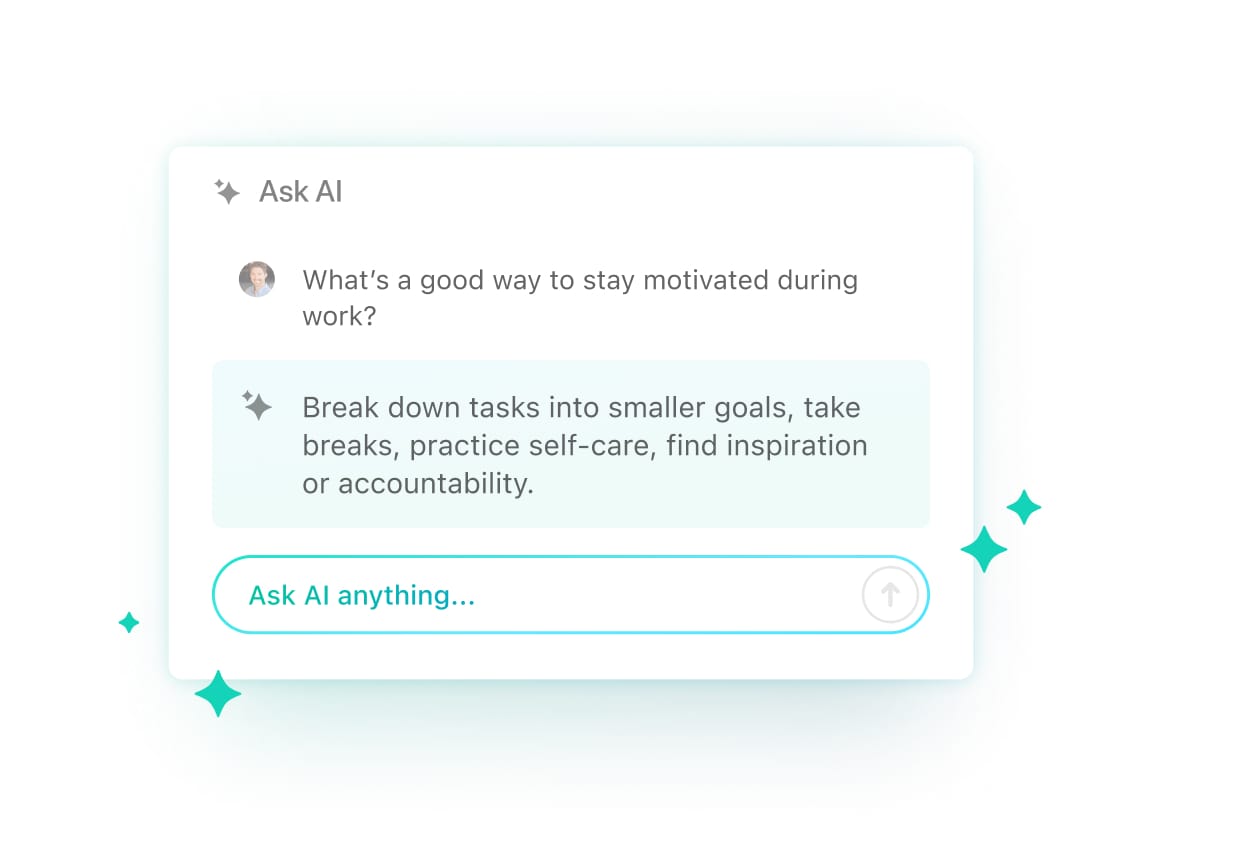 Ask AI
Unlock endless ideas at your fingertips.
Need help brainstorming or getting started on your report? Have questions about literally anything you can imagine? Ask AI directly from your dashboard to help you learn, create, and make progress towards matters most.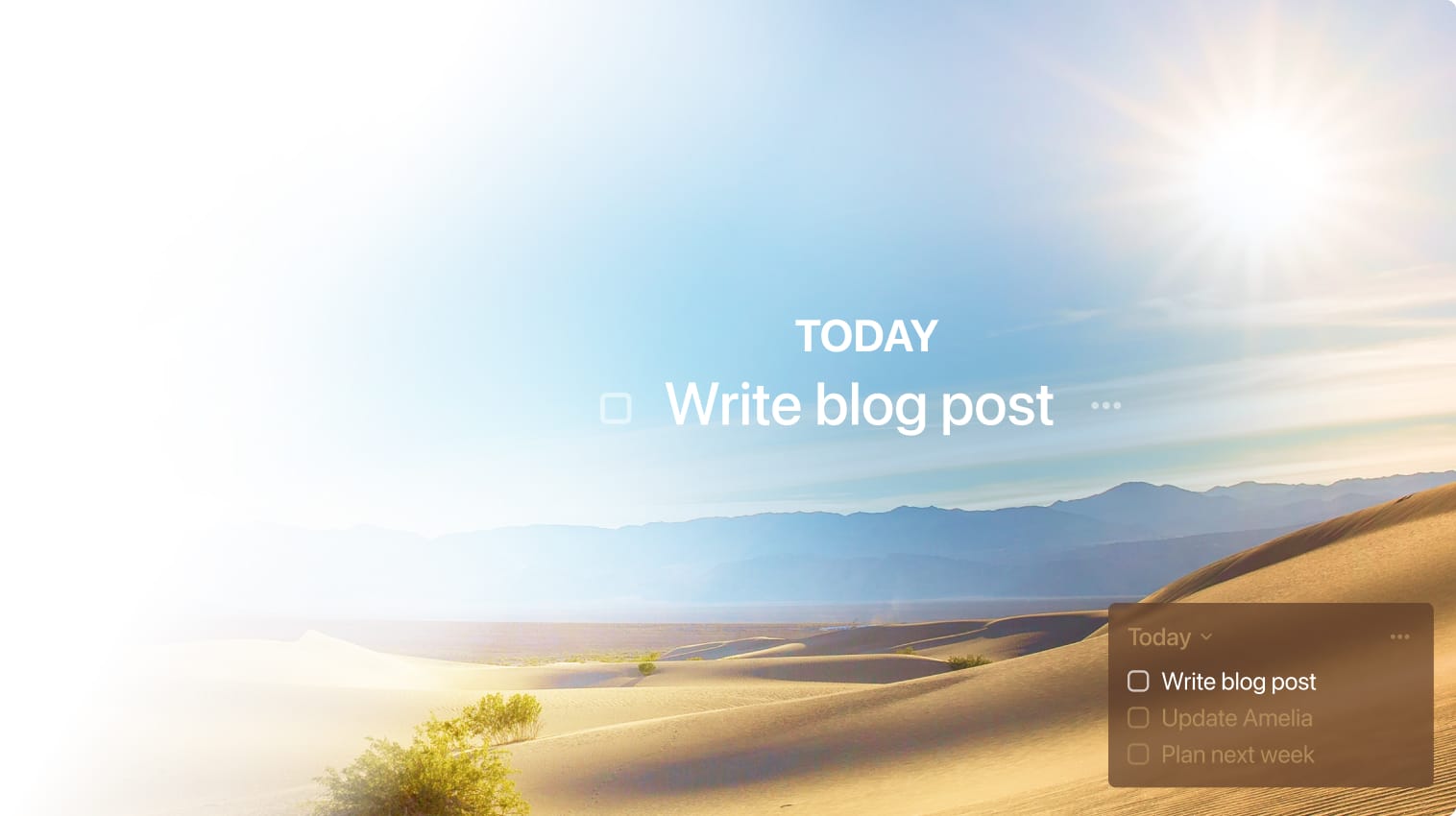 Autofocus
Make focusing a breeze.
Imagine seeing your most important task front and center. Our Autofocus feature is designed to clear your mind and help you focus on one thing at a time.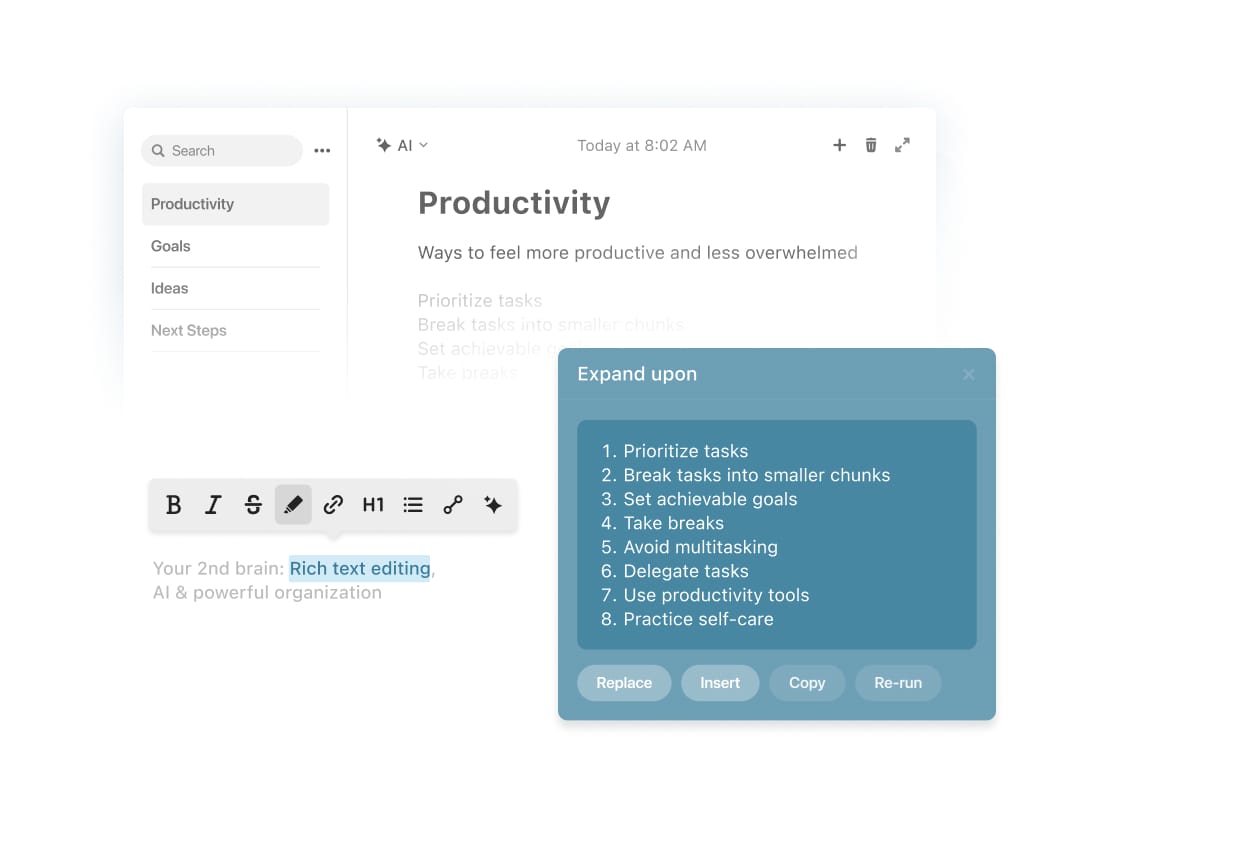 Notes with AI
The only notepad you need. Now AI-powered.
Simple enough to get you focused, powerful enough to move the needle. Use AI to brainstorm, outline, refine and create beyond your imagination. Generate journaling prompts and get introspective. Go fullscreen mode and crank away.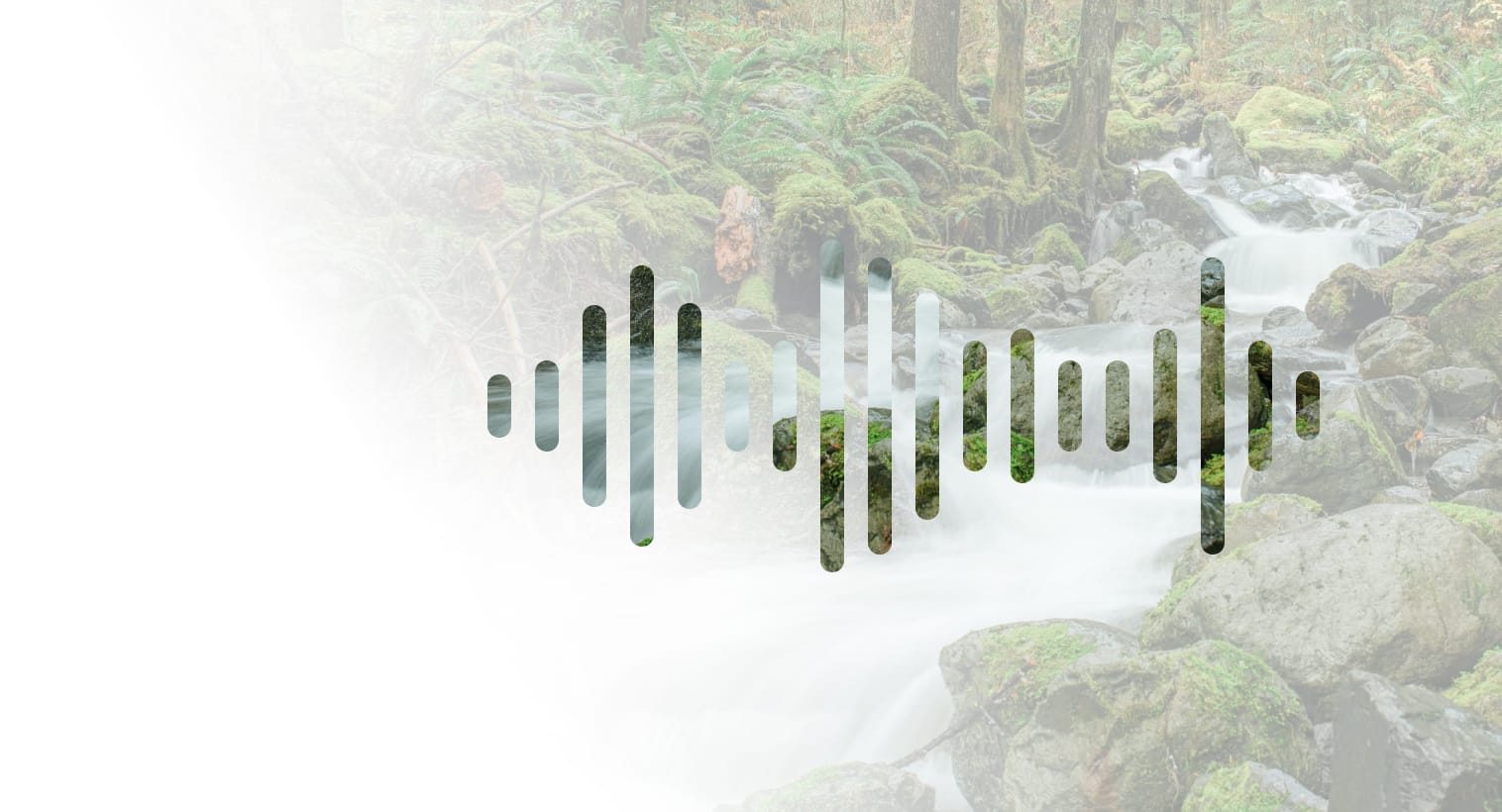 Soundscapes
Tune out noise. Tune into natural ambience that lets you work effortlessly from anywhere.
Coffee shop. Beach waves. Relaxing rain. Immerse in soothing sounds designed to help you get into the flow, no matter how distracting the outside world can be.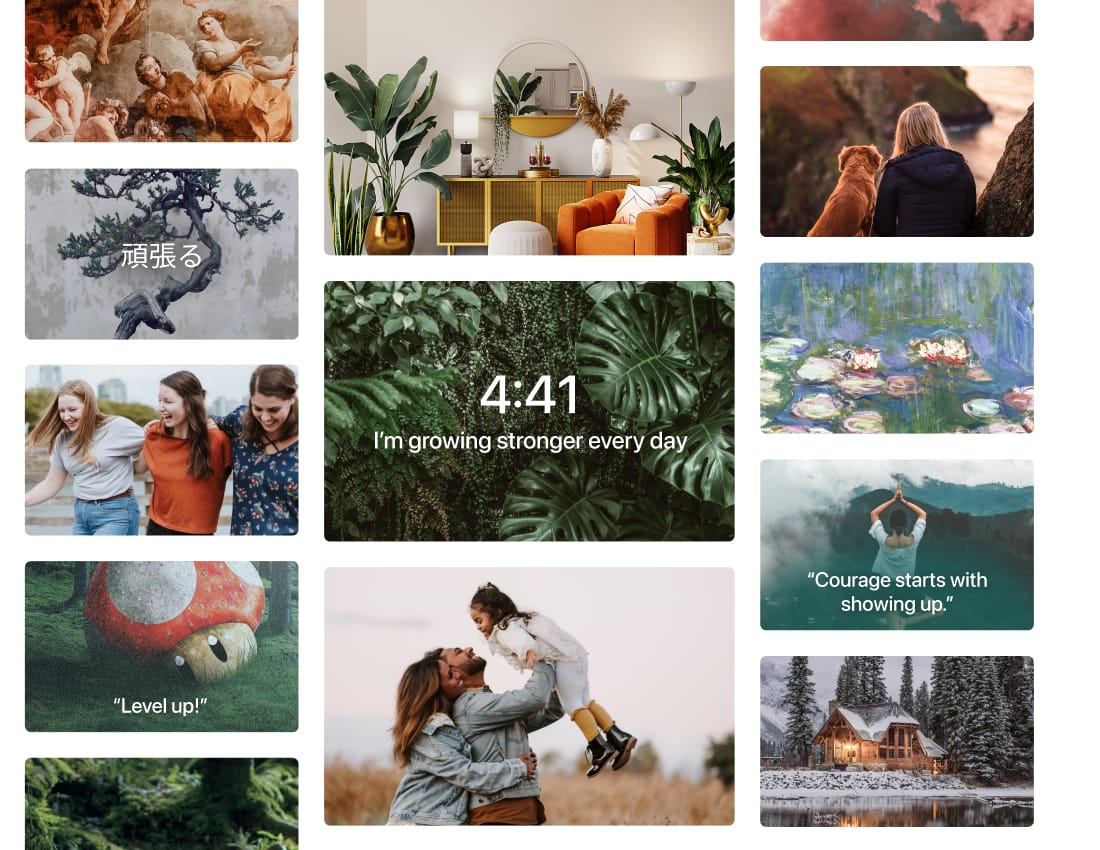 Custom photos, mantras & quotes
Experience more beauty. Create your own digital oasis.
Use your dashboard as your personal vision board. Customize background photos, mantras, and quotes that light you up and live in line with your aspirations. Skip or pin mantras (or quotes) depending on what you need to hear that day.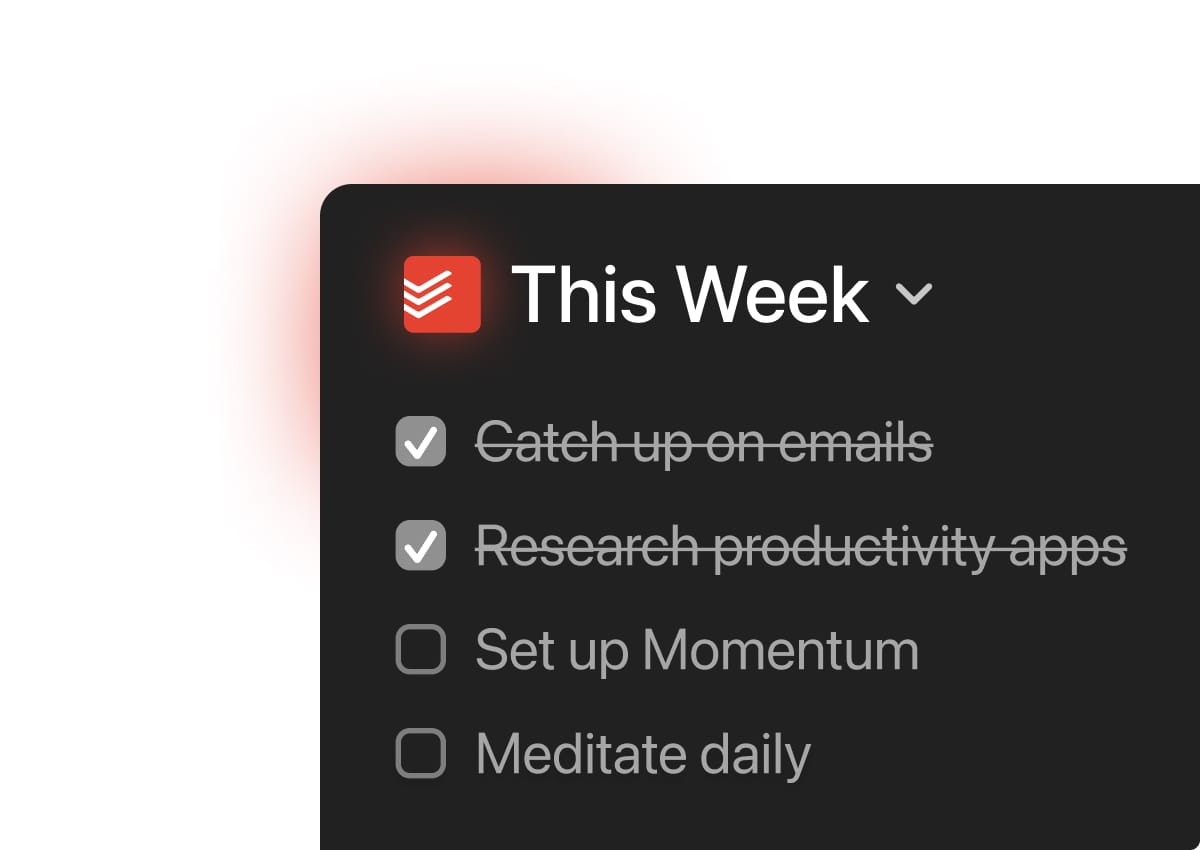 To-do integrations
Check off items from your favorite task manager without leaving the dashboard.
Task management can be a hassle. Instantly integrate the dashboard with your task manager of choice and streamline your workflow.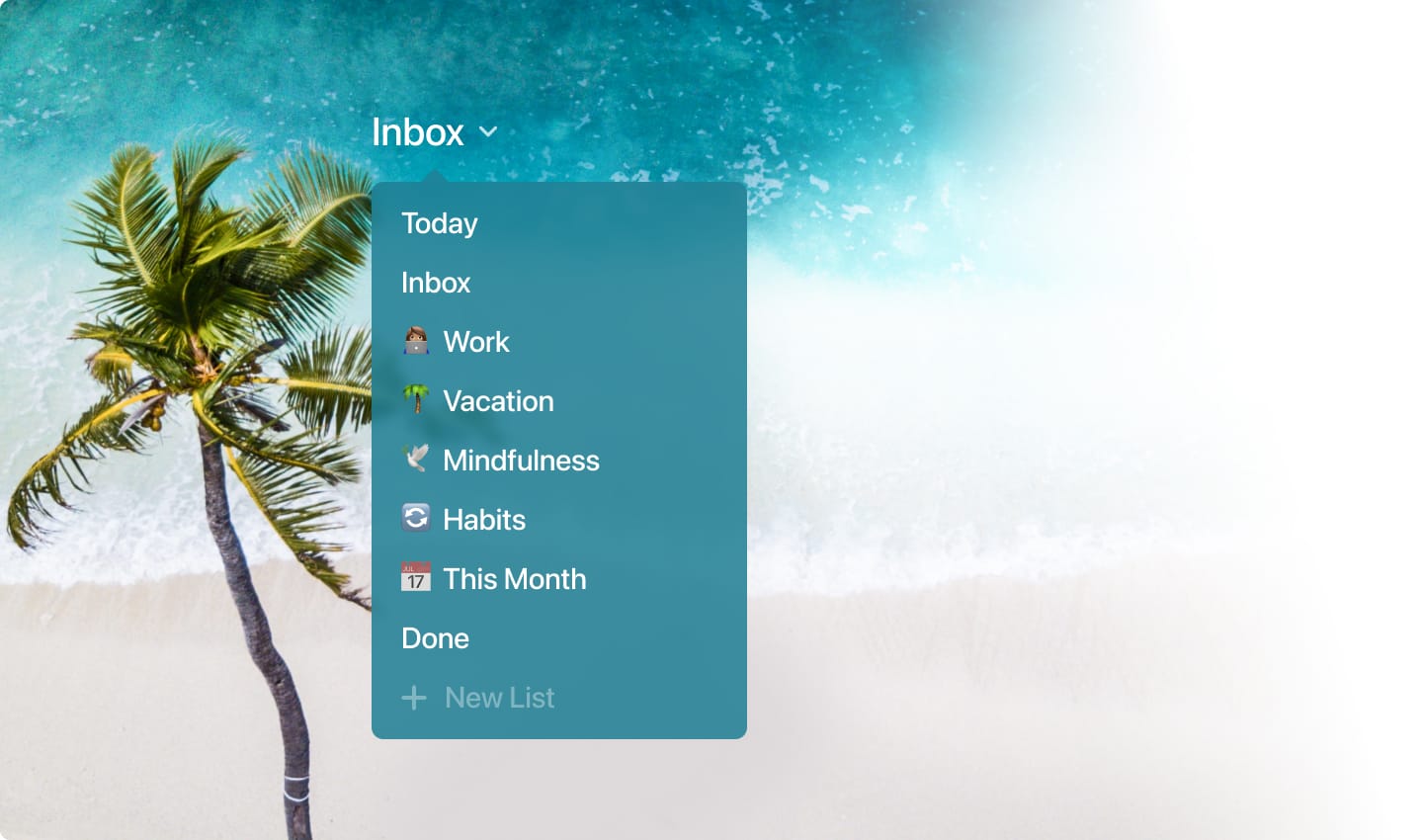 Unlimited to-do lists
All of your to-do lists are always a click away.
Whether you're a GTD productivity expert or a pen and paper kind of person, you can organize all of your school, work (and life) stuff in easy to-do lists all in one place: your dashboard.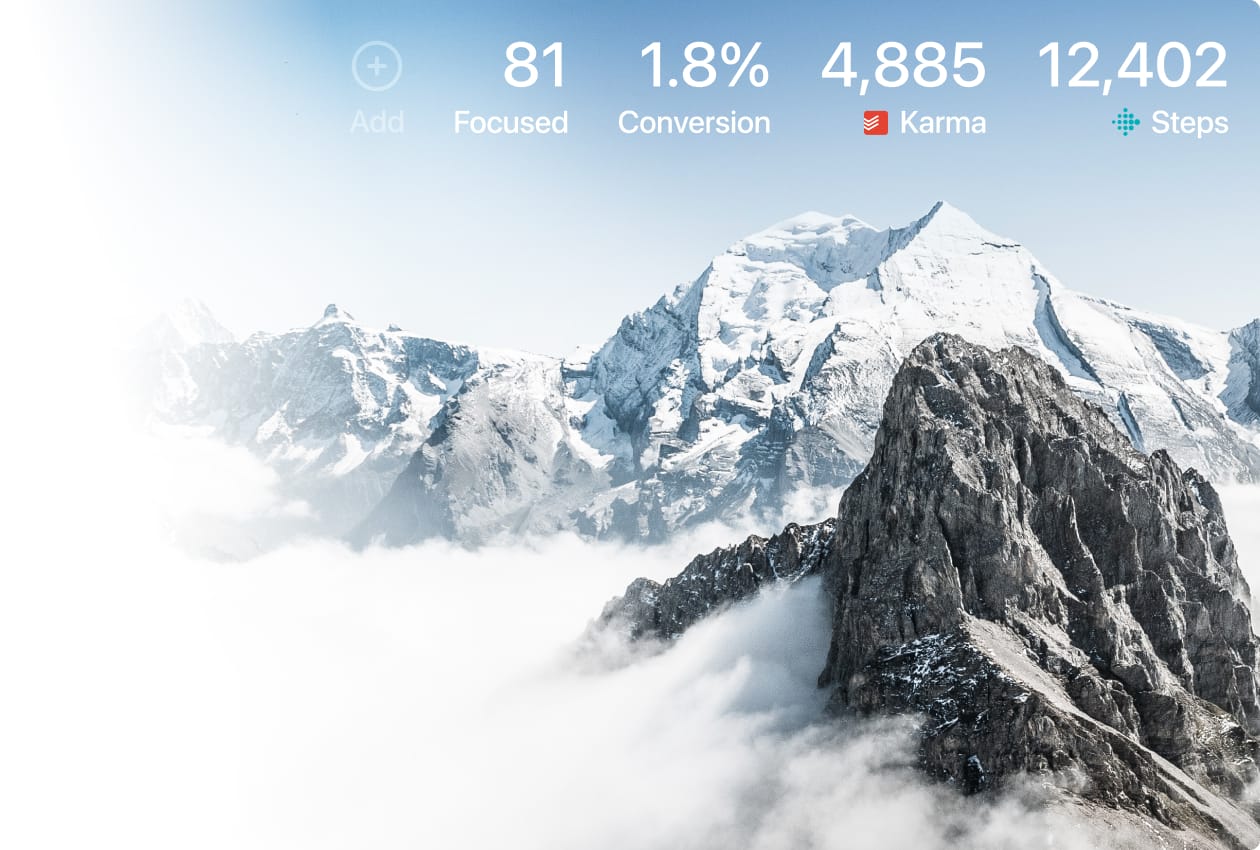 Metrics
Create and maintain habits that transform your life.
Have a monthly book goal? A daily meditation practice? Use Metrics to track actions and habits that make you stronger, wiser, and happier. If you have specific health goals, integrate with fitness apps like Fitbit, Oura or Strava.
What's included?
Tab Stash

NEW!

Notes + AI

NEW!

Ask AI

NEW!

Pomodoro timer
Autofocus mode
Ambient soundscapes
To-do integrations (e.g. Asana, Todoist, etc.)
Unlimited to-do lists
Tab Groups
Skip and add photos, quotes & mantras
Countdowns & World Clocks
Metrics & fitness integrations (Fitbit, Oura, Strava, etc.)
Accuweather hourly forecast + extra info
Customize color and font theme
Photo match theme, color & font customization
Live focus & productivity workshops
Exceptional customer support
Support Momentum
Upgrade to Plus today
Turn your potential into progress
Only $3.33/month
When billed yearly, or $4.95 billed monthly. You can cancel anytime.
Loved by millions
Top performers in the world excel with the help of Momentum.

Frequently Asked Questions
What are my payment options?

Momentum accepts payments by credit card, including Visa, MasterCard, and American Express.

How soon can I use the Plus features?

Right away! Once you upgrade, your account will have access to all Plus features.

What is your cancellation/refund policy?

You can cancel your membership any time on your account's Subscription page. Your membership will remain active until the end of the billing period.

Can I use Momentum Plus on multiple computers?

Yes! You can log in to your Momentum Plus account at home, work, school or wherever else you heart desires.